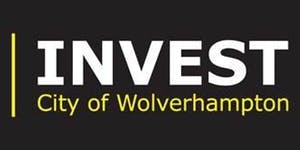 In Summary
General
|
15th August 2018
On Friday 28 September 2018, the Wolverhampton Economic Growth Board is holding a supplier 'Meet the Buyer' event for local businesses
In Detail
The public sector alone in Wolverhampton buys over £500m of goods, services and works each year, a combined spend last year of over £10m each month with local suppliers.
Partners in the city are committed to working together to increase support for local businesses and create opportunities for local people. A key part of this is helping businesses work together to create a supply chain that can bid for public sector contracts and also to find out what opportunities exist across all sectors.
This event is your chance to meet the buyers from City of Wolverhampton Council and University of Wolverhampton.
The event forms part of the City of Wolverhampton Business Week 2018 – a programme of activity which aims to support the city's economic growth and driven by business representatives in the city, for local businesses.
Last year's successful event attracted over 200 businesses, so this year's promises plenty of opportunities for the local supply chain.
To book your free place click here