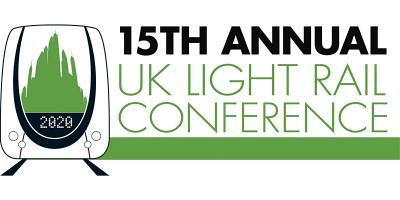 In Summary
General
|
21st February 2020
City of Wolverhampton will host the 2020 UK Light Rail Conference as it celebrates its 15th year as the premier gathering for sharing international expertise and best practice in light rail and urban mobility.
In Detail
Mainspring is delighted to welcome Baroness Vere of Norbiton, Parliamentary Under Secretary of State for Transport, as the keynote speaker.
The UK's Light Rail Minister will be outlining the Government's commitment to sustainable travel and investment in key infrastructure at this year's Conference, joining key decision makers and influencers from across the sector in Wolverhampton on 19 to 20 May.
The West Midlands is currently at the heart of innovation and light rail development. The region is developing new light rail connections to Wolverhampton station – as part of a transformative expansion programme for West Midlands Metro that will triple the size of the existing network over the coming years – while also investing in ground breaking new forms of Very Light Rail Light in Coventry.
Baroness Vere commented: "This Government is focused on building a modern and sustainable local transport system to support our economy, protect our environment and better connect communities up and down the country.
"I am looking forward to hearing from the industry at this year's UK Light Rail Conference about how all forms of transit systems could be incorporated into the transport network of the future."
City of Wolverhampton Council Leader, Councillor Ian Brookfield, said: "I am delighted that the City of Wolverhampton has been chosen as the venue for this year's prestigious UK Light Rail Conference. It is very fitting to be hosting it at a time when our city is undergoing major transport infrastructure improvements through the delivery of a £150 million Interchange that will better connect tram, bus and train.
"It also illustrates how the city's profile is growing by attracting major conferences such as this. It will bring hundreds of delegates from across the country and overseas to enjoy Wolverhampton over 2 days."
With 2 days of interactive presentations and workshops, an accompanying exhibition of the sector's leading product and service providers and over 8 hours of dedicated networking sessions, the UK Light Rail Conference brings the sector together for 2 days of open and honest debate about the future of urban mobility and sustainable development.