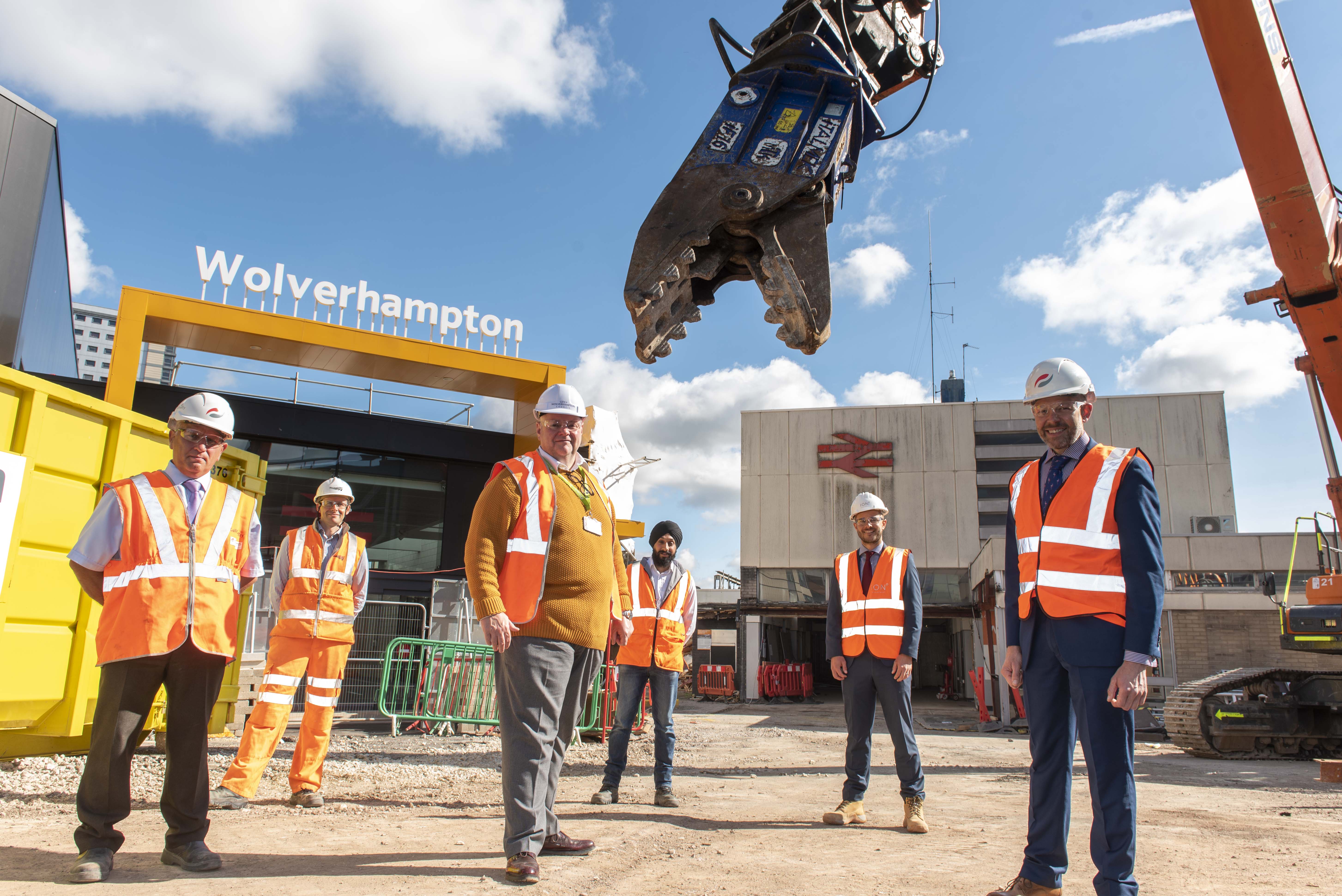 In Summary
General
|
19th November 2020
A £175m state-of-the art new transport hub for rail, tram and bus services in Wolverhampton has carried off the top prize at this year's Royal Town Planning Institute (RTPI) West Midlands Awards for Planning Excellence.
In Detail
Wolverhampton Interchange in Wolverhampton City Centre brings together transport as well as retail outlets, leisure facilities and public space.
The announcement was made during an online ceremony broadcast as a YouTube Premiere.
The judges praised the 'masterplanning' approach which was employed to align the project partners, which included Midlands Metro Alliance, Network Rail, West Midlands Trains and the Canal and River Trust.
Head of the RTPI West Midlands judging panel, Stephanie Eastwood MRTPI, said: "The judges felt that Wolverhampton Interchange is an exemplar scheme which has delivered a state-of-the-art, multi-modal transport hub around which the city is developing its new commercial gateway. It is providing an enhanced sense of arrival, improving access to jobs, services and facilities and rejuvenating part the city to the benefit of its residents and businesses."
City of Wolverhampton Council Cabinet Member for City Economy Councillor Stephen Simkins said: "A lot of hard work has been done by the council, Ion Developments and partners to make this transformational scheme a reality. The completed Interchange will connect train, tram and bus in one place and, alongside a thriving commercial district will ultimately provide a gateway to our city that we can all enjoy using - and be proud of."
Also at the ceremony, Daniel G Wilson of hgh Consulting was crowned RTPI West Midlands Young Planner of the Year 2020. The judges described him as 'extremely committed and passionate' about promoting the power of planning and championing the development of fellow young planners and prospective young planners in the region and beyond. Daniel is an ambassador for the RTPI through his work chairing the Young Planners Committee and as part of the Planning Ball Organising Committee, Regional Activities Committee and Planning Aid England.
Dudley MBC and partners were presented with a special award by Luke Hillson MRTPI, Chair of the RTPI West Midlands, in recognition of their work on the Dudley People's Panel. Luke described the panel as 'inclusive, equal and diverse, really giving local communities a voice'.
The RTPI West Midlands Awards for Planning Excellence celebrate outstanding projects and planners that demonstrate the power of planning in the region. Organisers said that this year's competition was strong, with a record number of entries for the second year in a row.
The winners of the RTPI regional awards go through to the RTPI's National Awards for Planning Excellence scheduled for April 2021.
The RTPI West Midlands Awards for Planning Excellence are kindly supported by headline sponsor No5 Chambers.
The Award for Planning Excellence category is sponsored by WYG.