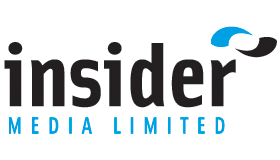 In Summary
General
|
9th September 2021
Wolverhampton in spotlight event hosted by Midlands Business Insider
In Detail
Wolverhampton City Council has invited FinditintheBlackCounty members to a breakfast discussion that will look at the opportunities opened up for businesses to invest, relocate and grow in Wolverhampton.
Over the duration of an hour, a panel of business leaders - including chiefs of established businesses, companies that have relocated, planners and developers - will look at why the city's status as an investment location has been revolutionised.
The in-person event will take place on Tuesday 28 September at 8am at Grand Station in Wolverhampton and is hosted by Midlands Business Insider.
Speakers will include:
Matt Thurstan, Director General – Chief Finance Officer from MHCLG
Tim Johnson, Chief Executive at City of Wolverhampton Council
Hayleigh Lupino, Finance Director at Marston's
Simon Underwood, Chief Executive at Elements Europe
Steve Parry, MD at ION Developments
Jamie Phillips, Partner at Knight Frank
Bob Tattrie, Managing Partner at Trebor Developments
Ninder Johal, Chair of the Wolverhampton Towns Deal Board
Hear how Wolverhampton has transformed its reputation as an investment destination. The city not only has major developments - with more on the way - but excellent transport links, a growing city living culture, new homes, ambitions to become a leader in sustainable development and circular economy, and thousands of students to help create a new workforce.
Guests are invited to remain behind after the formal close for coffee and networking.
Register a place here https://www.insidermedia.com/event/wolverhampton-the-next-investment-destination-breakfast