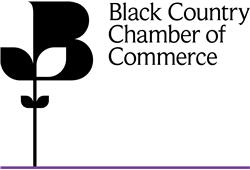 In Summary
General
|
22nd November 2021
Sandwell Council has partnered with with the Black Country Chamber of Commerce to host the popular Baggies Business Breakfast event.
This is a featured news article.
In Detail
Calling all Sandwell businesses, big and small! The Black Country Chamber of Commerce's popular Baggies Business Breakfast is returning. Sandwell Council is proud to be hosting this early morning networking event at West Bromwich Albion Football Club on Tuesday 30 November 2021.
You're invited to come along, eat breakfast, network with other business professionals, and talk/hear all about 'opportunity in Sandwell' from the council's procurement leads.
Sandwell Council wants local businesses to feel confident and ready to tender for contracts in our borough – and this event is a great way for you to hear about Sandwell's ambitious plans and how you can get involved.
You can also sign up for free tender training, to maximise your chances of putting in a successful bid.
Location: West Bromwich Albion Football Club, The Hawthorns, A41 Birmingham Road, West Midlands B71 4LF
Cost: Members: Free Non members: Free

Time: 7:30am - 10:15am
Book your place via the Black Country Chamber website. You need to be registered online with the Chamber. If you aren't a Chamber member or you're not registered on the website, don't worry – you can sign up as a free Digital User.