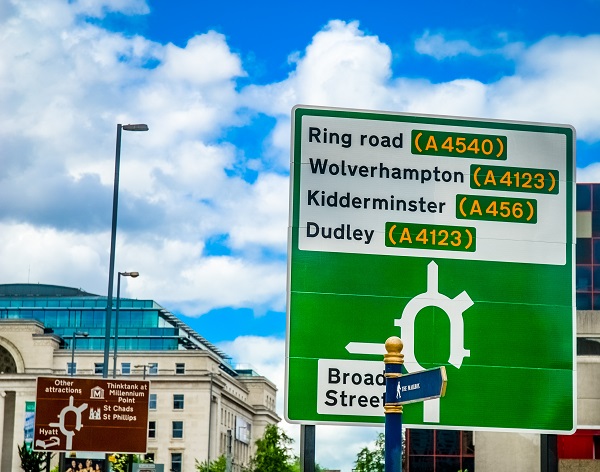 In Summary
Wolverhampton is gearing up for the reopening of non-essential shops from today (Monday 15 June)
In Detail
The Government gave the green light last week for this to happen across the country under strict coronavirus social distancing guidance.
City of Wolverhampton Council is working with city partners, including the Wolverhampton Business Improvement District (BID), Bilston BID and police as well as retailers across five key shopping areas: city centre, Bilston, Wednesfield, Tettenhall and Dudley Road.
The city centre's shopping core, Dudley Street, will see significant changes for pedestrians. A central one-way walking route will be in place, with shoppers encouraged to keep left and stay apart.
New street signage will also provide guidance for visitors across all five of the key shopping areas.
Stewards and BID ambassadors will be in place in the city centre to assist shop owners and visitors, and the council's environmental health and trading standards team will be supporting businesses across Wolverhampton as they gradually begin reopening from Monday and over the coming weeks.
Businesses should check https://www.wolverhampton.gov.uk/business/wolvesinbusiness/reopening-wolves for all the latest guidance and support available to them regarding reopening. This web page also includes a range of posters produced by the council for businesses to download and print to inform customers as the city begins to reopen.
Regular cleansing will be carried out by the council's street cleaning team.
There will be traffic restrictions on Dudley Street and in Bilston on the High Street and Church Street, with traffic management in place for deliveries at certain times. Full details of these can be found at: https://www.wolverhampton.gov.uk/parking-and-roads/emergency-highways-changes. Motorists visiting the city centre are also urged to check the latest changes to the road layout as the council responds to urgent Government calls to encourage more walking and cycling. Full details: https://www.wolverhampton.gov.uk/news/city-centre-road-changes-encourage-cycling-and-walking.
City of Wolverhampton Council Cabinet Member for City Environment, Councillor Steve Evans, said: "A lot of hard work and planning by the council and its partners is going into making the reopening of Wolverhampton as safe and smooth as possible for shops and visitors.
"Coronavirus means we are living in constantly changing times and our shopping areas, particularly the city centre, will look very different to people from next week. "The most important thing is that businesses and visitors to these areas stick firmly to the Government's social distancing and hygiene guidance guidelines.
"It is going to take a lot of getting used to and everyone using the key shopping areas needs to remain patient during this transition."