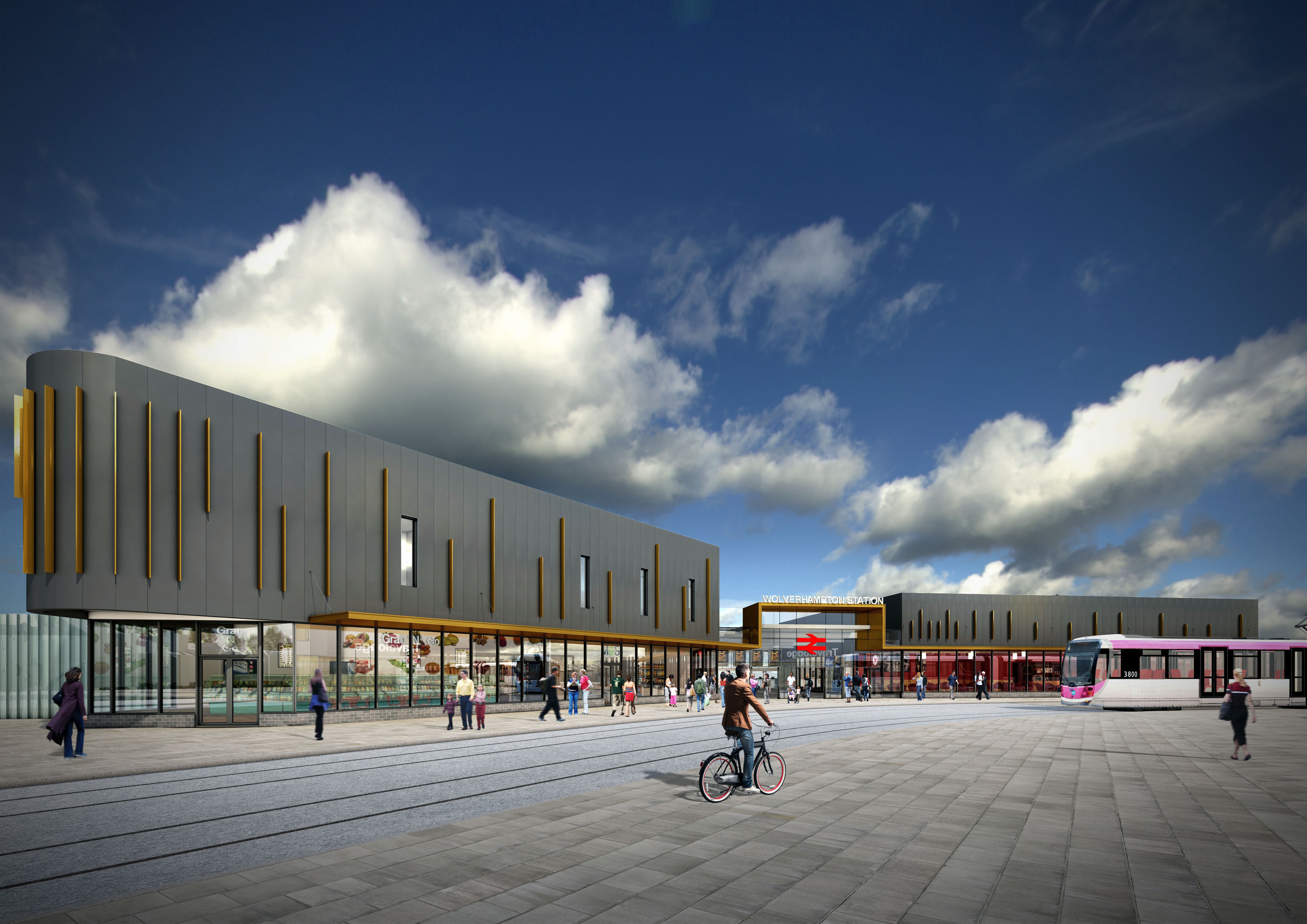 In Summary
General
|
16th December 2019
A date for the opening to the public of phase one of City of Wolverhampton's new railway station will be announced next month (January) as construction nears completion.
In Detail
Works on the first of two build phases will be coming to an end in the next few weeks.
Once complete, phase one of the station will be rigorously tested and commissioned in conjunction with Network Rail, West Midlands Railway (WMR) and Avanti West Coast as part of the 'Entry into Service' process to ensure the new building is safe for operational use.
City of Wolverhampton Council Cabinet Member for City Economy, Councillor Harman Banger, said: "A lot of hard work has been put in by all the partners on the Interchange scheme and it is heartening for everyone in the city to see the vision of the new railway station becoming a reality.
"This next period will be one of the most important, and complex, of the whole scheme where numerous stakeholders, including the train operators and Network Rail, will come together with the aim of getting the station ready to open for public use.
"There is more than £4.4 billion of investment on site or in the pipeline across the city, and the railway station development is a big part of how we are re-imagining and re-inventing our city centre."
The Entry into Service period will ensure that the station is fully ready to open to the public and involves the testing and commissioning of all equipment and services such as communication systems, IT connections, building management systems, water services, lifts, lighting and CCTV.
During the Entry into Service period staff training and familiarisation sessions will take place for both WMR and Avanti West Coast staff.
Over the next few weeks before the station is handed over, contractor Galliford Try's work will continue at pace at the station.
Station signage will also be installed and a clear pedestrian access route to the new station entrance marked out around the phase two works.
The station development is all part of a £150 million transport hub, providing an attractive commercial gateway to those entering the city by national rail, bus or tram.
The development has been cleverly designed in two phases to ensure train services from City of Wolverhampton continue to operate as normal throughout.
Phase two of the programme will see the demolition of the remainder of the current station building and completion of the new build to house three more retail units, as well as staff waiting room, help point and facilities. The new station building to serve the city will be fully open later in 2020.
Wolverhampton Interchange Partnership consists of City of Wolverhampton Council (CWC), Ion, West Midlands Combined Authority, WMR, Avanti West Coast, Network Rail, Midland Metro Alliance, Canal & River Trust, and Black Country LEP.
Photo: Photos of phase one of Wolverhampton's new railway station building close to completion and a CGI of the finished station building after phase two