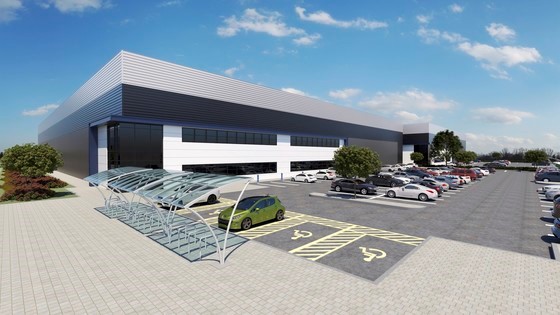 In Summary
Planning application to be submitted this month for Revolution Park
In Detail
Trebor Developments and Schroder Real Estate Investment Management Limited ("Schroders") have agreed terms to bring forward the redevelopment of a major industrial site located at Steelpark Way, Wolverhampton, whilst the site is occupied by TATA Steel.
The site, which is held by the Schroder UK Real Estate Fund (SREF), will be known as Revolution Park and can accommodate industrial units which range from 25,000 sq ft to 200,000 sq ft. A planning application will be submitted this June, allowing for the occupation of units in Summer 2022, using Trebor's fast track development method.
The industrial and logistics units are being promoted on a build-to-suit basis for manufacturing or logistics uses and will be built to net zero and BREEAM "Excellent" standard. This comes as Schroders continues to invest and develop environmentally friendly industrial assets across the UK, alongside its wider commitment of becoming a net zero carbon business.