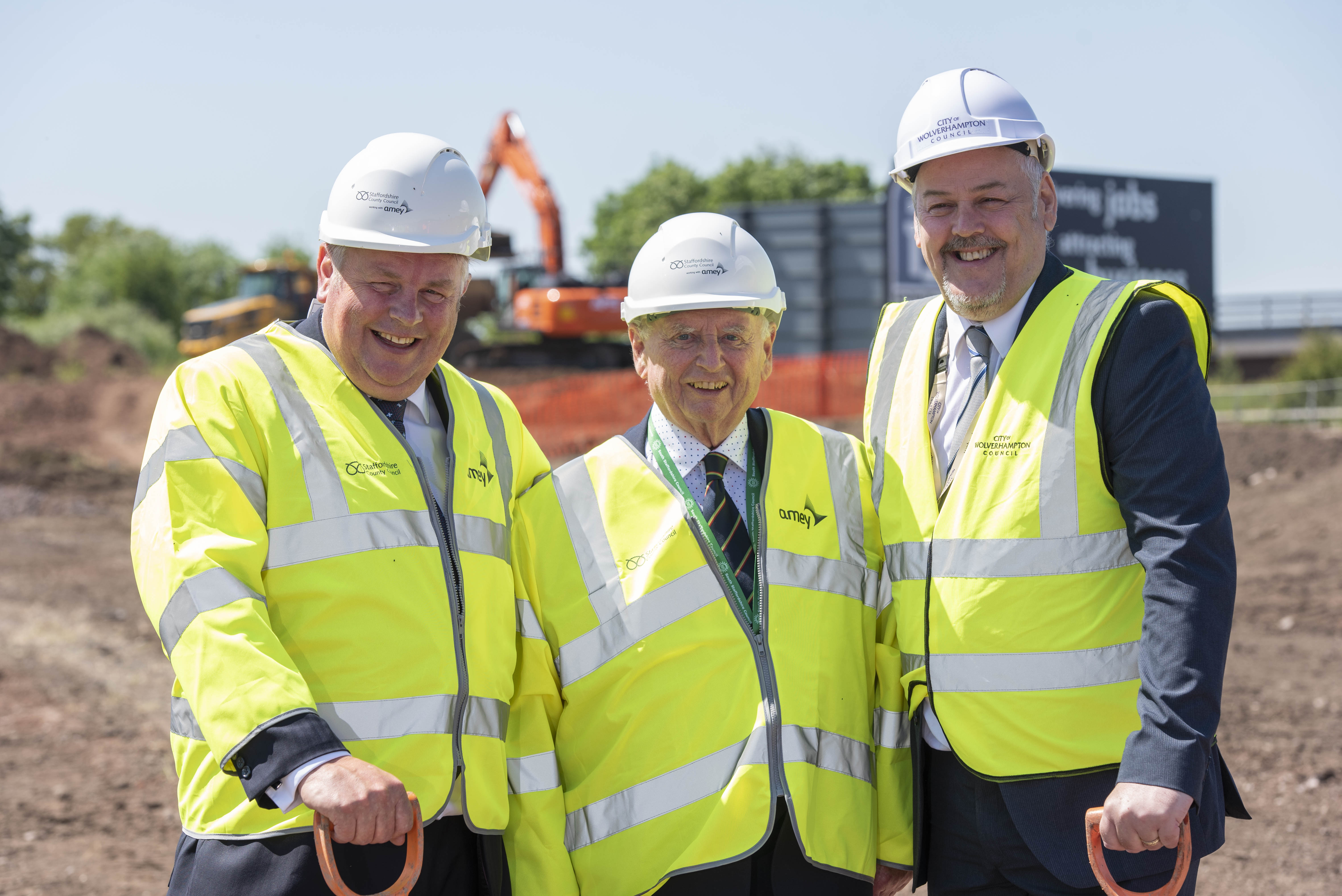 In Summary
Work has started on an extension to a major Midlands business park which could generate around 1,700 jobs and lever in up to £300 million of investment.
In Detail
It will see i54 South Staffordshire, on the county border with the City of Wolverhampton, expand to provide much-needed sites of different sizes at what is becoming a globally-recognised high manufacturing employment zone.
Machines have moved in to construct the new access road with preparation for factory platforms and services infrastructure works to follow next year. It is anticipated new occupiers could start arriving from 2022.
Planning permission has been granted for up to 100,000 square metres of manufacturing space, which will provide job opportunities for local residents.
The current i54 site has a workforce of around 2,700 people, with half of the jobs held by people living within a ten-mile radius.
City of Wolverhampton Council, Staffordshire County Council and South Staffordshire Council have agreed a funding and delivery strategy to deliver the access road and the first 60 acres of land. In addition to the councils' investment, there has been strong support and financial commitment from the Black Country Local Enterprise Partnership and Stoke-on-Trent and Staffordshire Local Enterprise Partnership.
City of Wolverhampton Council Leader, Councillor Ian Brookfield, said: "i54 plays a big part in the lives of many families in the City of Wolverhampton and Staffordshire and this is a major boost for them and the local economy.
"Our joint investment at i54 has secured hundreds of millions of pounds of further investment and has brought thousands of jobs to the area, with half of employees living within a ten-mile radius. "We are now building on the success of what is already one of the UK's premier advanced manufacturing business parks.
"Demand is high for more accommodation from potential investors in a number of sectors and the western extension will enable us to deliver that for the benefit of local residents and businesses."
The western extension scheme brings a plan to boost employment skills, training and recruitment to local people with a £150,000 contribution – helping them to access the newly generated jobs. The partners have also agreed a further £500,000 to support and promote sustainable travel activities, and £50,000 has been allocated to Pendeford Hall Nature Reserve to help continue its education, health and wellbeing, and personal and social skills development outdoor activities for local communities.
More than £1 billion has so far been invested in i54, with 2,700 people employed by multi-national companies JLR, Moog, ISP, Eurofins, ERA and Atlas Copco with more jobs anticipated as the remaining 12 acres is built out on the existing site. These companies are also soon to be joined by one of the country's leading site machinery businesses, Morris Site Machinery.
Photo: (l-r): Staffordshire County Council Cabinet Member for Economic Growth, Mark Winnington, South Staffordshire Council Leader, Cllr Brian Edwards MBE, and City of Wolverhampton Council Leader, Cllr Ian Brookfield