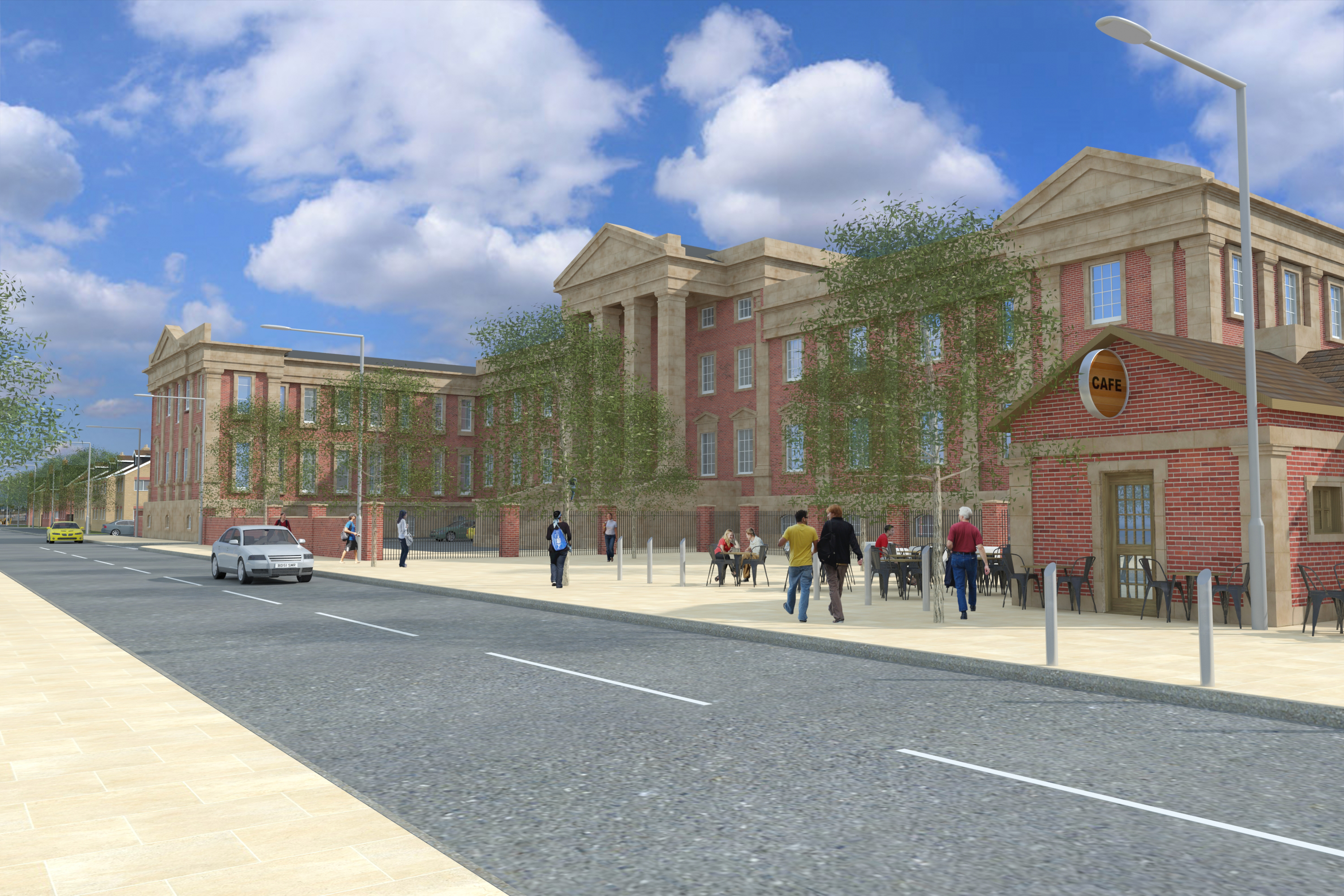 In Summary
General
|
3rd February 2020
Jessup is delighted to have been awarded the redevelopment of the Wolverhampton Royal Hospital site, by Homes England (HE).
In Detail
Jessup will be working in partnership with whg, a leading local housing association. The development will see the iconic hospital converted into apartments for the over 55s as a wellbeing scheme.
The regeneration also proposes to provide houses and apartments on land to the rear of the hospital building, for sale, shared ownership and affordable rent. The "Porters Lodge" will also be refurbished. Jessup will be working closely with City of Wolverhampton Council and partners to progress the design and ensure it meets the high quality standards required.
essup and whg are also currently progressing a redevelopment of the former bus depot site at Cleveland Road in front of the Royal Hospital. Together, these 2 developments will provide an impressive gateway into the City of Wolverhampton, including mixed tenure homes and accommodation for older people.
Clive Jessup CEO commented "I am delighted Homes England has chosen Jessup for this next phase of this important city development. It means we can continue to invest in the local area with our support of local suppliers and subcontractors whilst continuing our apprenticeship programme. It also ensures the future of a much loved historic building and comprehensively redevelops brownfield land with much needed quality, energy efficient homes."
Gary Fulford, whg Chief Executive said: "We're very excited to be working in partnership with Jessup to transform this brownfield site of significant local interest into a range of multigenerational and multi tenure homes for the benefit of the local community. This development will provide much needed affordable homes in this prime location within the heart of Wolverhampton."
Both schemes were won via competitive tender through the Government's Homes England Delivery Partner Panel 3 Framework. Tara Kennedy, Senior Development Manager at Homes England, said: "We're always looking to accelerate the pace of housebuilding with our partners, so are delighted to see this project take the next step forward. This site will deliver homes across a range of tenures and we are looking forward to seeing spades in the ground."
Jessup is a Midlands-based developer who have been delivering homes around the Midlands for over 30 years, providing local employment, construction apprentices, community engagement and investment in the local economy.