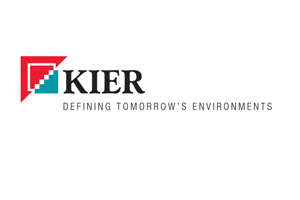 In Summary
General
|
21st October 2014
Yet another big-name buyer will be meeting local suppliers at next month's business bonanza in Wolverhampton, bringing the total up to seven. Kier has joined the Buyers' Lounge, alongside Carillion, Centro, Keepmoat, Speller Metcalfe, Thomas Vale and Wates
In Detail
Yet another big-name buyer will be meeting local suppliers at next month's business bonanza in Wolverhampton, bringing the total up to seven.
Kier has joined the Buyers' Lounge, alongside Carillion, Centro, Keepmoat, Speller Metcalfe, Thomas Vale and Wates.
'Opportunities for Success' takes place at GTG Training Academy from 8am to 1pm on Thursday 6 November, organised by finditintheblackcountry and GTG.
As well as one-to-one meetings with the major buyers, the special event will feature training taster session, presentations from Wolverhampton City Council and GTG, a marketplace of exhibition stands, open networking and a complimentary breakfast.
For online booking of free places to attend, more details about reserving exhibition stands and instructions for requesting one-to-ones and taster session places, visit the event listing today: