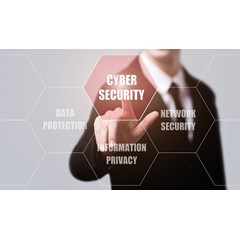 In Summary
General
|
27th April 2017
Join FinditintheBlackCountry on Thursday 11 May at a FREE seminar for Black Country businesses and hear from leading experts; Price Pearson and Thursfields, about how to be a secure business in the digital age
In Detail
Following the success of our first Directors Toolkit Seminar, FinditintheBlackCountry are pleased to announce our next seminar 'Doing Business in a Digital Age: Are you prepared?'
Join experts from Ice Blue Marketing and Design Ltd, and two leading Black Country firms; Price Pearson Chartered Accountants and Thursfields Solicitors, who will share with you their knowledge and tips on how to be a successful and more importantly, be a secure business in the digital age.
Throughout the seminar on Thursday 11 May 2017 at Himley Hall, you will hear a range of keynote presentations from a team of experts with a wealth of industry knowledge, including:
Introduction to Cloud Computing - Learn how putting your IT in the cloud can make your business more efficient and secure
HMRC and the 'Making Tax Digital Regime' - The facts
Changes in the Data Protection Act to GDPR - Updated legislation from the 'ICO' and how your business will be expected to comply with the new data rules
The biggest threat to security in your business is from within - Updating your policies and procedures to ensure your business is protected is essential
Are you looking to acquire, merge or sell a business? What are the questions you need to ask?, especially if that business operates in a digital space, and are you entitled to R&D grants to help you keep up with developments in technology.
This FREE half day seminar is ideal for locally based managing directors, IT directors, commercial directors and senior managers.