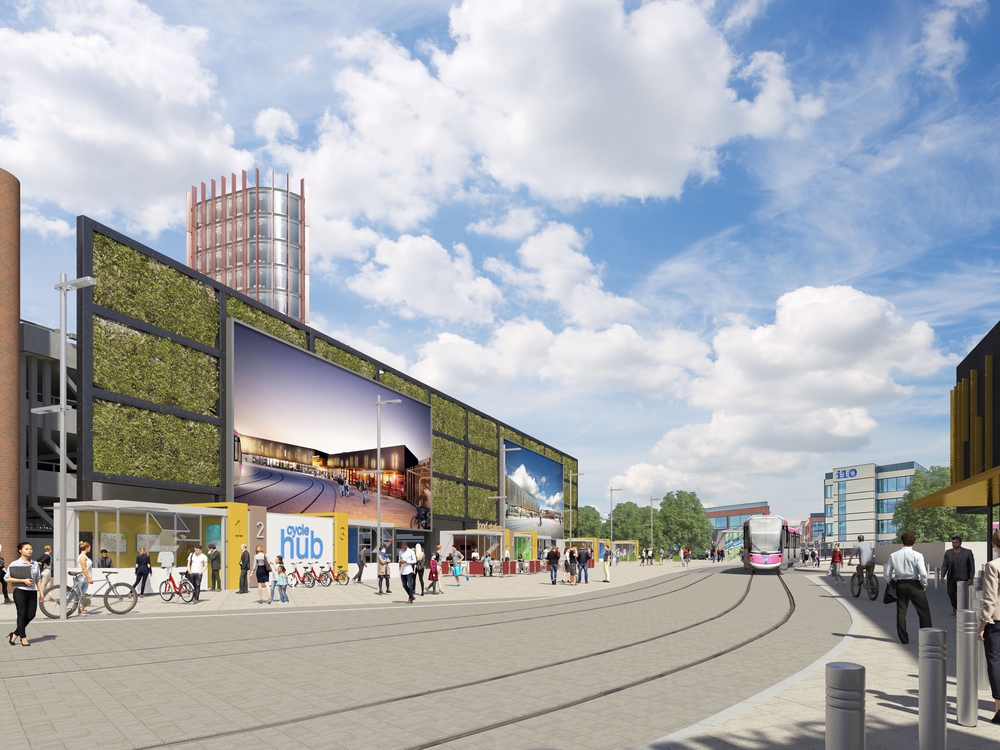 In Summary
General
|
12th March 2018
The contractor appointed to build City of Wolverhampton's new railway station has committed to deliver further social and economic benefits to the city.
In Detail
Galliford Try is one of the UK's leading construction groups, responsible regionally for major projects such as the Royal Birmingham Conservatoire.
They have started early site works in preparation for the start of demolition of the existing railway station - with the new station building expected to be completed in 2020.
During that time Galliford Try will implement a Community Benefits Plan in the city, covering a range of education, employment and supply chain activity.
Targets include 27 activities focused on either education, apprentices and employment, 203 apprentice weeks, eight work placements, and using 50 per cent or more local labour.
Galliford Try have also pledged their support to city homelessness initiatives - The Church at Broad Street, which provides a bed for the night for homeless people, and the Good Shepherd Ministry, which feeds homeless people.
City of Wolverhampton Council Cabinet Member for City Economy, Councillor John Reynolds, said: "Galliford Try has been tasked with delivering a railway station the City of Wolverhampton can be proud of.
"They have a crucial part to play in the city's £150 million Interchange project.
"It is also great to see a major company like them make such a strong commitment to the people of the City of Wolverhampton through their corporate social responsibility channels."
Simon Burton, Managing Director of Galliford Try West Midlands and South West, said: "As a responsible contractor, investing in the local economy and skills is a vital part of what we do. We are delighted to be able to engage with the Council on the Community Benefits Plan and look forward to working with them to achieve our targets going forward."