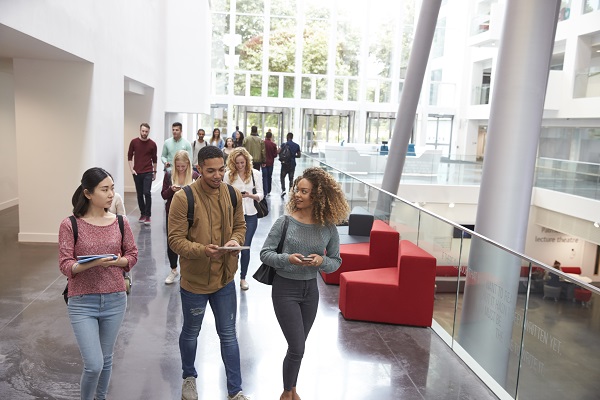 In Summary
General
|
1st February 2021
A £25 million bid has been submitted to the government to help fund a 'university park' in Dudley.
In Detail
The detailed bid to the Towns Fund aims to finance the majority of the £36 million Higher Education complex at Castle Hill. The project is another piece in the £1 billion regeneration masterplan which has continued to drive forward at pace, despite the restrictions caused by the pandemic.
Councillor Patrick Harley, leader of Dudley Council, said: "This is a significant milestone in our plans to revolutionise education facilities in Dudley.
"This will not only transform a key gateway into Dudley but the fantastic opportunities we have for jobs, education and growth."
The bid has been drawn up by the Towns Fund Board – a partnership between the council, Dudley College, University of Worcester, tourist attractions and other key organisations in Dudley.
Andrew Lovett, Chair of the Towns Fund Board, added: "As we start a new year, it's very exciting to see the Towns Fund bid reach this final stage of the application process.
"This investment will add to the major regeneration programmes already underway across the borough, all of which will advance opportunities available to local people.
"Through this transformation we can lift aspirations, improve connectivity, provide better life-chances and create the environment in which every resident can pursue their dreams."
Dudley's scheme includes a 'university' style campus led by Dudley College and will provide higher education courses for the health sector. The new facility is expected to be up and running by Autumn of 2024.
The college agreed to work alongside the council to develop the new facility, after building up a degree of expertise through the development of the Dudley Learning Quarter. The teaching and learning that will take place will be driven by the University of Worcester.
The new university centre will offer higher level skills and qualifications tailored to the needs of local Health and Life Science employers. The new centre will complement the further and higher education offers at Dudley College and the new Black Country & Marches Institute of Technology.
The park will also boast the very light rail test centre.
Dudley was one of 100 areas across the country invited to bid for a slice of the £178.7 million Towns Fund.
For more information on the projects or full details from the consultation, visit www.regeneratingdudley.org.uk