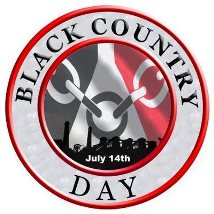 In Summary
To celebrate the diversity and strength of business in the Black Country, the Black Country Local Enterprise Partnership (LEP) is once again leading a social media campaign
This is a featured news article.
In Detail
To celebrate the diversity and strength of business in the Black Country, the Black Country Local Enterprise Partnership (LEP) is once again leading a social media campaign on Friday 14 July in support of Black Country Day and of local Black Country businesses.
The LEP, alongside the four Black Country local authorities; Dudley, Sandwell, Walsall and Wolverhampton, is encouraging local businesses to tweet about their products, workplace or staff members.
On Friday 14 July:
Take a photograph of your product(s), workplace or staff
Post the picture to Twitter to celebrate Black Country Day
Include the hashtag #MadeinTheBlackCountry along with any others which might apply (like #manufacturing #business etc). Please also mention @officialBCday where possible.
On its own, a single tweet holds little power, but a range of tweets from companies celebrating the Black Country and their roots will be noticeable, generating interest in the participating accounts and the wider message.
For further details on the LEP's social media campaign, please visit: https://www.blackcountrylep.co.uk/news/lep-encourages-local-businesses-to-support-black-country-day-2017/
About Black Country Day
Black Country Day on 14 July, marks the region's industrial heritage and the anniversary of the invention of the World's first steam engine, the Newcomen Engine, built in the Black Country in 1712.
Today, the Black Country is still home to a world class manufacturing and engineering base, one of the UK's leading supply chain centres with excellent collaborative research and development opportunities and home to the UK's most successful Enterprise Zones.