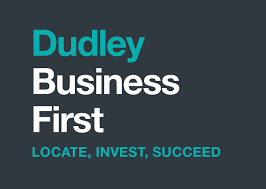 In Summary
General
|
23rd March 2020
Dudley Council is committed to supporting Dudley businesses during this difficult time.
In Detail
The local authority is currently awaiting further guidance from central Government regarding the business support packages recently announced, and will update its page frequently with the latest information.
It has already suspended legal recovery and enforcement action.
In order to support Dudley borough businesses, Dudley Council is offering the following support immediately (initially for three months and to be reviewed after that):
Free pitches for market traders.
Rent-free period for council-owned shops.
Free parking season tickets for market traders and shop owners/workers.
Rent-free period for tenants at Red House Cone.
Waiver of pest control charges to businesses.
Take a look at Dudley Business First for more information >
It is also working with the Government on its financial packages for Dudley borough businesses which include:
A full year of 100% Business Rate relief for retail, leisure and hospitality businesses
Grants of £10,000 for all businesses in receipt of Small Business Rate Relief
Grants of £25,000 for businesses in retail, leisure and hospitality with a rateable value between £15,000 and £51,000.
Dudley Council aims to start to distribute these grants from 1 April and it will be in contact with eligible businesses as soon as possible to arrange payment.
To support the measures set out above it has taken the decision to cancel its scheduled Business Rates Direct Debit on 1st April.
This will allow them to recalculate bills reflecting the new Business Rate relief where eligible.
For businesses that still have a Business Rates liability, it will reschedule Direct Debits over the remainder of the year and will publish further detail on this when they have it.