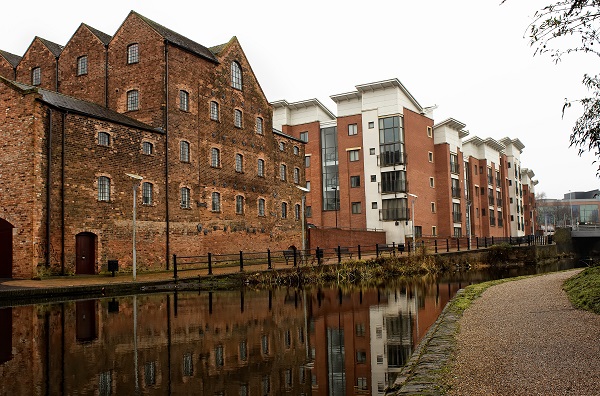 In Summary
General
|
27th March 2017
Plans to create a canalside community comprising hundreds of homes in the centre of Wolverhampton were showcased by the city council to global investors and developers at this year's MIPIM event.
This is a featured news article.
In Detail
A new vision for canalside living that'll see 600 new homes being built in the heart of the City of Wolverhampton was recently showcased to global investors and developers in France.
The canalside project, which is near the £132 million transport interchange, was unveiled by the city council at this year's international property market forum, MIPIM.
The City of Wolverhampton Council is working with the Canal & River Trust, Homes and Communities Agency (HCA), Network Rail, and the West Midlands Combined Authority in the Canalside Delivery Partnership to develop the city centre's canalside area.
Other ideas for Canalside include an anchor leisure scheme clustered around existing historic buildings, which could include restaurants and a microbrewery.
Creative workspaces and a marina development are also being considered and LED and feature lighting around the canals and tunnels is being progressed.
Established in 1990, MIPIM gathers the most influential international property players from the office, residential, retail, healthcare, sport, logistics and industrial sectors for four days of networking, learning and transaction.