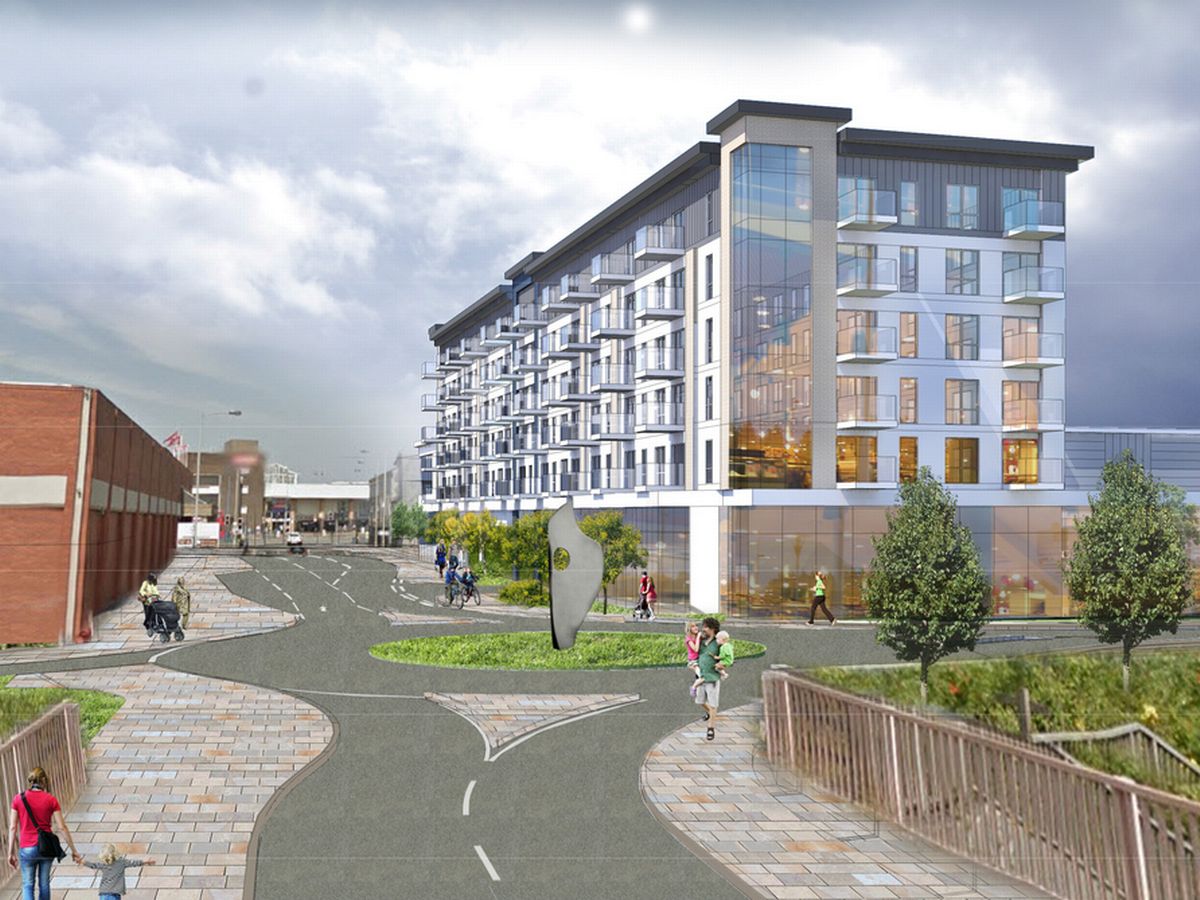 In Summary
General
|
19th November 2020
People are being given the opportunity to help shape £25 million regeneration blueprints for a major gateway into Dudley.
This is a featured news article.
In Detail
The Dudley Towns Fund Board and Dudley Council are working together on the regeneration plans for the Castle Hill area.
Government funding is in the pipeline to develop Dudley Zoo and Castle, create a new 'university' complex with Dudley College and improve public open spaces in the town centre.
At the same time people are being given the opportunity to have their say in the plans – the latest scheme to get underway as part of a £1 billion masterplan.
Councillor Patrick Harley, leader of Dudley Council, said: "It is vital we get the views of local people to make sure we have a development that people have helped to shape.
"We want to hear what people think about the proposals to enhance the tourism offer at the zoo and castle, the new university park and the public spaces in the town. It's important all these things happen with people at the heart of them.
"The regeneration that is taking place in Dudley will see some of the biggest changes in the town in a generation – people are very much a part of that.
Andrew Lovett, Chair of the Towns Fund Board added: "The council has ambitious plans for the transformation of the borough and this is just one of the key developments that will increase footfall into the town whilst developing educational opportunities and strengthening tourism. The Towns Fund will help level up the country, creating jobs and building stronger and more resilient local economies, in the areas that most need inward investment."
Dudley's scheme includes a 'university' style campus led by Dudley College and will provide higher education courses for the health sector. The new facility is expected to be up and running by Autumn of 2023.
The college agreed to work alongside the council to develop the new facility, after building up a degree of expertise through the development of the Dudley Learning Quarter. The teaching and learning that will take place will be driven by the University of Worcester.

There are planned repairs to the Tecton structures at Dudley Zoo as well as improvements to the elephant house, bird house and Queen Mary ballroom. There are also plans for a training and education complex.
It is the latest scheme to be announced as part of the £1 billion regeneration programme which also includes the metro extension, very light rail and a new transport interchange.
Before undertaking any of this development, people across Dudley are asked to complete a short questionnaire.
If you would like to get involved, please click here to take part in the consultation >
The questionnaire should take around 10 minutes to complete. The closing date is Wednesday 16 December at 5pm.