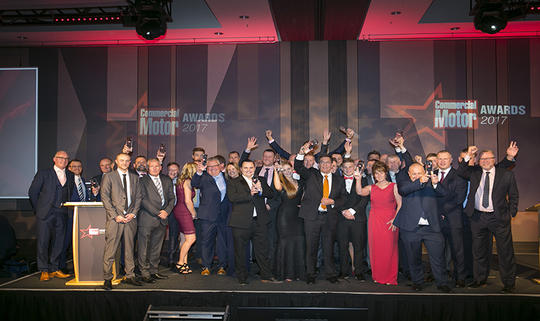 In Summary
General
|
16th November 2017
The star-studded Commercial Motor Awards 2017 sees the FinditintheBlackCountry member awarded the well-deserved Bodybuilder of the Year 2017!
In Detail
Local company, Bevan Group attended a start-studded awards ceremony at The Vox in Birmingham with over 300 of the very best in new and used vehicle sales and aftersales.
All the winners of the evening were selected by an independent judging panel, comprising of commercial vehicle operators and well-respected industry figures with long and prestigious careers at vehicle manufacturers, and a mystery shopper.
Some 30 different businesses featured on the shortlist for the only awards in the industry that recognise and reward the best in new and used vehicle sales and aftersales. New for 2017 was Bodybuilder of the Year, which had the most nominees of the evening. Bevan were up against some of the biggest names in the commercial vehicle bodybuilding industry including Cartwright Group, J C Payne (UK), Lawrence David, Leyland Trucks, Thompsons UK and Wilcox Commercial Vehicles. Bevan Group came out on top and won Bodybuilder of The Year 2017, the best award in their industry.
Not only are Bevan Group continuing to grow but they are now a multi-award-winning business, following on from the success of winning 'Most Innovative in Vehicle Body Manufacturing Solutions – UK' at the Corporate LiveWire Innovation & Excellence Awards 2018 last month.
Findit member, Bevan Group, are the best bodybuilding company in the UK and now have the award to prove it.
Anthony Bevan, Group Director, who attended the awards evening, comments: "We are overwhelmed and honoured to have won this award, it truly is an outstanding achievement. I want to say huge congratulations and well done to the whole of the Bevan Group team. This is a well and truly deserved award that showcases all the stunning work of the team. I could not ask for a better team of people to help take the company forward."
A big congratulations to Bevan Group from FinditintheBlackCountry