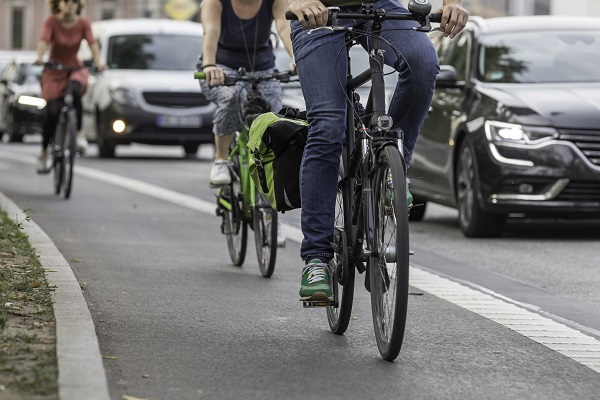 In Summary
Sandwell Council has successfully attracted £7.5 million of additional Government funding to spend on local roads and high streets.
In Detail
This additional funding will be spent fixing deteriorating roads, repairing two key bridges and promoting more sustainable and active travel arrangements including walking and cycling.
It is both reward for the proactive approach that Sandwell has taken to planning and demonstrating the need for this investment and acknowledges the contribution that highways and transportation can make as the council safely and sustainably helps to restart the local economy.
Councillor Jackie Taylor, Sandwell Council's cabinet member for sustainable transport, said: "We welcome the announcements of planned investment in the highway network in Sandwell, which will help us fund maintenance projects that would otherwise be difficult to fund through the normal channels.''
This additional funding has been possible because of successful applications:
£2.143m for unclassified local roads on bus routes
In October 2019, Sandwell – as part of the West Midlands Combined Authority – submitted an Expression of Interest to the Department of Transport seeking a proportion of a £100 million Challenge Fund pot. The Challenge Fund has now been allocated and Sandwell will receive a total of £2.143m.
This funding, which will be split between roads and footpaths, will be spent preventing potholes forming and providing safer footpaths and roads that provide a smoother surface to travel on. Safer roads are a key to supporting future economic growth, social mobility and ensuring good health outcomes for our residents.
Carriageway work will be undertaken over the next eight months.
£4.992m for essential bridge repairs

Following the Government's announcement of additional infrastructure spending on 30 June, Sandwell has been granted £4.992m which will be used to undertake some essential repairs on two bridges. The repairs will be made to Dudley Street Bridge, between West Bromwich and Great Bridge, and Scott Bridge in Newton Road, Great Barr. Work will start next year.
£297k for Emergency Active Travel Fund (EATF) schemes
Sandwell has been allocated an initial funding allocation of £297,000 to implement a range of emergency traffic management measures on high streets and in town centres to help reallocate road space to pedestrians and cyclists.
This investment is being used to temporarily widen pavements and implement one-way systems and provide pop-up cycleways to help encourage more sustainable forms of transport.
Work to implement measures in Oldbury and Smethwick town centres has been mainly completed, with work on cycle lanes at Bromford Road in Oldbury and on the A457 in Smethwick now under way. The Government funding has been allocated to Sandwell via Transport for West Midlands, part of the West Midlands Combined Authority.
Councillor Taylor added: "We would encourage people to allow extra times for journeys when we are carrying out highways improvements and where road closures are in place. We apologise for any inconvenience and thank everyone for their patience and understanding as we deliver these important projects.
"All this investment reflects the strong commitment Sandwell Council has to ensure that we have well-maintained local highway infrastructure fit for the 21st century.
"Wherever possible, we are encouraging cycling and walking as alternatives to using the car or public transport. These are better for people's health as well as improving the environment and helping tackle climate change."