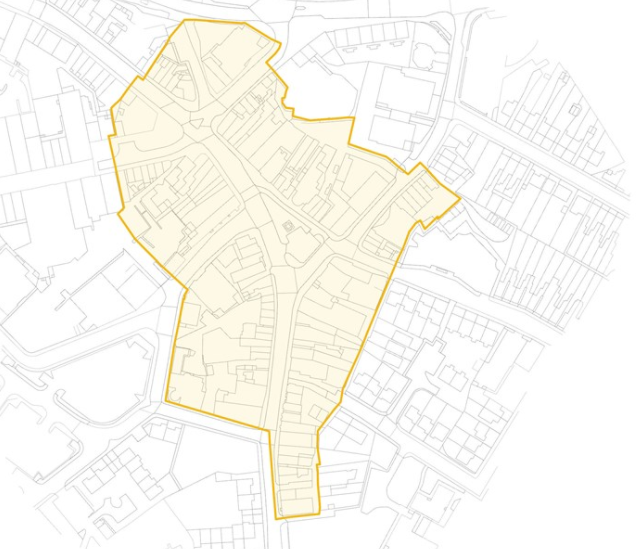 In Summary
General
|
15th November 2021
Residents and workers in Wednesbury have the opportunity to take part in face-to-face consultation sessions where they can give their views on proposals to revitalise the town's historic centre and improve its walking and cycling infrastructure.
In Detail
The in-person consultation events will take place:
Near to the Clock Tower in Market Place on Tuesday 16 November (from 10am - 2pm); and
Outside the William Archer public house, Union Street, on Saturday 20 November (from 10am - 2pm).
The overall public consultation runs until 30 November, and interested parties can also take part anytime online at:
https://www.sandwell.gov.uk/WednesburyHAZconsultation
The Wednesbury High Street Heritage Action Zone (HSHAZ) project proposes:
Public realm improvements to Market Place, featuring the enlarging of pedestrian space to create a multi-use event space, and high quality paving materials
The relocation of the open air market to Market Place and the top of Union Street
Improvements to the clock tower
Enhancements to the buildings within the conservation area.
Cultural and community activities
Transportation and highway proposals to be delivered as part of the Active Travel Fund (ATF), complementing the HSHAZ project, consisting of walking and cycling infrastructure improvements which aim to improve people's physical and mental health.
The proposed public realm works will also create a safer and more enjoyable experience for residents and visitors.
The project is being led by Sandwell Council in conjunction with Historic England Councillor Iqbal Padda, Sandwell Council's cabinet member for regeneration and growth, said: "I would encourage residents and people working in Wednesbury to take part in the face-to-face consultation sessions. They will be able to put questions about the project directly to officers and view design proposals.
"By taking part in these sessions, they will help to create a more attractive environment that will benefit people's physical and mental health, improve their wellbeing, and deliver an enhanced experience for residents and visitors."
Councillor Ahmad Bostan, cabinet member for environment, said: "Sandwell is an area rich with heritage and culture, as exemplified by historic town centres like Wednesbury. By engaging with the face-to-face consultation events, local people will support a project that will ensure that the historic centre is vibrant and well-maintained.
"Improved connectivity, providing new walking and cycling infrastructure, will realise the health benefits of the Active Travel scheme. As a result, the project will deliver a place of which the people of Wednesbury can be proud."
The Wednesbury HSHAZ project is part of Sandwell Council's commitment, in partnership with Historic England, to help the borough's struggling high streets and to highlight the historic significance of the area. The heritage-led regeneration scheme runs until March 2024.