Black Country Business - Low Carbon Networking and Funding Event
---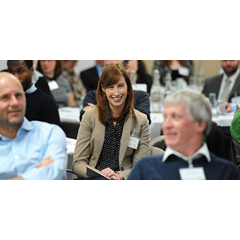 In Summary
21st September 2017
|
08:00 to 12:30
Is your organisation looking to reduce energy consumption, lower costs and enhance its reputation? Find out about grants, technologies and approaches that will help lower energy bills and carbon emissions
Add To Calendar
In Detail
Is your organisation looking to reduce energy consumption, lower costs and enhance its reputation?
Find out about grants, technologies and approaches that will help lower energy bills and carbon emissions, and improve triple bottom lines at this half day workshop.
Join Ngage Solutions Ltd for breakfast to explore funding opportunities and sustainable energy solutions that will help you / your clients: become more energy efficient, increase your usage of renewable energy, and reduce your climate change impacts.
Expert speakers from Ngage Solutions, Good Energy, Social Power Partnerships, Richmond Green Energy and more will focus on...
Reducing energy costs with a Low Carbon Workspaces Grant
Innovative energy efficiency measures
Green energy tariffs
New energy storage and generation solutions
Support from the BECCI Project for SMEs developing products and services that reduce carbon usage.
This event will inform and inspire you to implement energy saving solutions and will give you a great opportunity to network with other like-minded businesses

Location
Wolverhampton Wanderers', Molineux Stadium, Waterloo Rd, Wolverhampton WV1 4QR