Mini Expo Business Showcase and Networking
---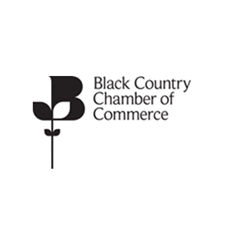 In Summary
30th January 2019
|
17:30 to 19:30
Come along to the home of West Bromwich Albion for breakfast, networking and the hot topic of the day
Add To Calendar
In Detail
This is the first of a new series of mini expos which will run throughout the year based in each of the Chamber's four areas.
The first is to be hosted by Sandwell College and is open to all of Black County Chamber businesses to attend.
Come along to network and meet a range of businesses as a delegate for free, or there are a maximum of twenty five table stands available for members of Black Country Chamber of Commerce at £50 plus VAT per space.
Priority will be given first to Sandwell-based companies for a short period, with other companies being placed on a waiting list.
If you would like to exhibit at this event please contact Penny Griffiths on 01902 912316 or email pennygriffiths@blackcountrychamber.co.uk
Stands are priced at £50 plus VAT per space and available to members only
Location
Sandwell College, Central Campus, Sandwell College, 1 Spon Lane, West Bromwich B70 6AW