Manufacturing links the Black Country
---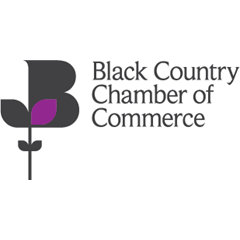 In Summary
31st January 2020
|
08:30 to 10:30
Book now for the Black Country Chamber's first quarterly Manufacturing Forum for 2020
Add To Calendar
In Detail
The Forum returns to The Black Country Living Museum for a regular home throughout the year.
As well as the opportunity for networking with local manufacturers, the session will see a presentation from Manufacturing Growth Manager, Helen Fortune. Following feedback from members, funding is hard to come by, so this is a fantastic opportunity to come and engage with the Manufacturing Growth Programme and find out how your business can secure extra funding for areas such as Strategy, Finance, Sales and Leadership.
The morning will also see an update from the Chamber on recent work in the manufacturing sector, from our engagement with government departments, to increasing our Brexit support packages.
If you would like more information on our Manufacturing Forums, please contact policy@blackcountrychamber.co.uk
Free to attend for manufacturing companies only - members and non members

Location
The Black Country Living Museum Trust, The Black Country Living Museum, Tipton Road, Dudley, West Midlands DY1 4SQ