Improve financial understanding within your business
---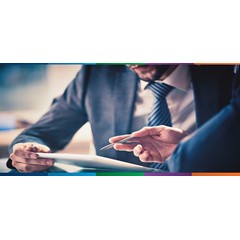 In Summary
27th February 2019
|
09:00 to 12:30
This half day masterclass is designed to help business owners, entrepreneurs and non-financial managers appreciate the key concepts of finance and how this understanding can be used to help improve their own performance
Add To Calendar
In Detail
The aim of the masterclass is to boost delegates competence in the theory and practical everyday use of key financial documents so that they may be more confident in their business dealings with team members, investors, bankers, customers and suppliers.
Course overview:
I thought accounts were for accountants: what are the key financial statements – why do they matter to me and my business? What are they telling us; how to interpret them and how will others interpret them?
Profit and loss: a quick look at how each of the elements are treated that make up business income, expenditure and overheads.
The balance sheet in detail: taking a snapshot of your business – what can we learn?
The cash flow forecast: how to use common sense to build up a picture of our business future. The key difference between profit and cash, demonstrating the issues of working capital.
The first masterclass takes place in Birmingham on Wednesday 27 February 2018.
**Book your place before the 13 February to qualify for the Early Bird discount of £99** Normal admission price is £149.
A course brought to you by:
Price
This event costs £99.00 + VAT per delegate
Location
The Eaton Hotel, Edgbaston, Birmingham B16 9NB