Director's Toolkit Seminar - How to do business in a digital age: Are you prepared?
---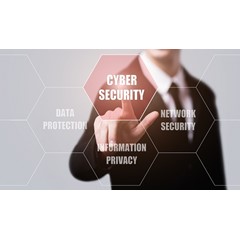 In Summary
11th May 2017
|
08:30 to 12:00
Join us on Thursday 11 May at a free seminar for Black Country businesses and hear from leading experts; Price Pearson and Thursfields, about how to be a secure business in the digital age
Add To Calendar
In Detail
Following the success of our first Directors Toolkit Seminar, FinditintheBlackCountry are pleased to announce our next seminar 'Doing Business in a Digital Age: Are you prepared?'.
Join experts from Ice Blue Marketing and Design Ltd, and two leading Black Country firms; Price Pearson Chartered Accountants and Thursfields Solicitors, who will share with you their knowledge and tips on how to be a successful and more importantly, be a secure business in the digital age.

Throughout the morning, you will hear a range of keynote presentations from a team of experts with a wealth of industry knowledge, including:
Introduction to Cloud Computing - Learn how putting your IT in the cloud can make your business more efficient and secure
HMRC and the 'Making Tax Digital Regime' - The facts
Changes in the Data Protection Act to GDPR - Updated legislation from the 'ICO' and how your business will be expected to comply with the new data rules
The biggest threat to security in your business is from within - Updating your policies and procedures to ensure your business is protected is essential
Are you looking to acquire, merge or sell a business? What are the questions you need to ask?, especially if that business operates in a digital space, and are you entitled to R&D grants to help you keep up with developments in technology.
This free half day seminar is ideal for locally based managing directors, IT directors, commercial directors and senior managers.

Kevin Taylor, Managing Director – Liquid Management Solutions Ltd, attended our last Director's Toolkit event:

"It's always very difficult to get away from the ranch for any director, and we always make excuses not too. I was very intrigued by some specific staff incentive mechanism content that was being publicised. After making the effort to attend this free seminar, I found lots of other presentations very informative and gave me many ideas to take back to the business."
Book your free place now to gain these valuable insights and more from our team of experts.

If you have any queries please contact Zoe on 01384 563050 or zoe@finditin.co.uk.

Thursfields Solicitors

With over 130 staff in eight offices across the West Midlands, Thursfields Solicitors has the resources and expertise to provide a full range of legal services to your business. Their passionate team of lawyers span every legal field including property, family, employment and commercial law as well as probate and litigation.
Thursfields philosophy is to offer practical, real advice and solutions to your legal problems, and to use their proven specialist expertise in all areas of the law to achieve the best possible outcome. They are committed to providing exceptional service to clients. This goes beyond technical knowledge and expertise; their experts demonstrate a drive to do the absolute best for their clients to find solutions when faced with the challenges of personal life and business.
Price Pearson Chartered Accountants
Price Pearson is a leading Chartered Accountancy practice based in Dudley. Its original partnership was formed over 40 years ago and the company has established a reputation for delivering excellent business, corporate finance and tax advice to businesses both large and small. Its team of experts have an abundance of knowledge and experience; from high level tax investigation work, the buying and selling of companies through to restructuring, succession planning and compliance services.
Price Pearson enjoys well-established and positive relationships with its clients and takes time to understand your industry, listen to your requirements and always put your needs first.

Location
Himley Hall
Himley Park
Dudley
West Midlands
DY3 4DF
Book Your Place
Sorry, it is too late to register for this event!