British Chambers of Commerce 2018
---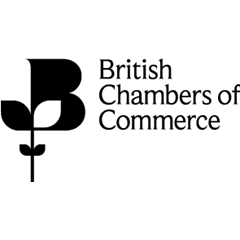 In Summary
8th March 2018
|
09:00 to 16:00
Join a high-level audience of business decision-makers, policy makers and the Chamber network at the QEII Centre in London for the British Chambers of Commerce Annual Conference 2018.
Add To Calendar
In Detail
The Conference aims to emphasise the positive role that companies play in stabilising the UK economy in a time of uncertainty and change. The day will bring together senior decision-makers, business leaders, young entrepreneurs and opinion formers, to discuss a number of key themes.
The 2018 Annual Conference will focus on three main themes, through a series of keynote speeches and panel discussions:
The Future of the Workforce
The Future of UK Trade
Managing Business Risk in Uncertain Times
Diversity in the Workplace
The event also falls on International Women's Day and this will form a theme throughout the day.
Senior figures from all major political parties will speak at the conference, as well as high-profile commentators from the world of business and the media.
There are different ticket prices - see below.
Price
This event costs £142.80 + VAT per delegate
Location
Queen Elizabeth II Conference Centre, Broad Sanctuary, London, SW1P 3EE