AIM for the Black Country Masterclass HR: Talent acquisition
---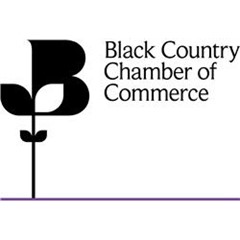 In Summary
19th September 2017
|
09:00 to 12:00
If you are an SME business owner, or responsible for HR you can use this event to obtain a number of tools which will assist in recruiting the right people
Add To Calendar
In Detail
If you are an SME business owner, or responsible for HR you can use this event to obtain a number of tools which will assist in recruiting the right people.
Suitable for SME's with the potential to be more competitive through improving talent acquisition processes this workshop will be lead by Sarah Bishop, Recruit Recruit Ltd.

AIM for the Black Country is a service being offered to Small & Medium sized Enterprises (SME's) to enhance your growth and competitiveness. Through a partnership arrangement between the Black Country Chamber of Commerce, Black Country Growth Hub, Local Authorities, Black Country Consortium and the University of Wolverhampton you will be able to access a coordinated approach to a range of business support, advice and workshops. You can enter the programme through any of the aforementioned partners who will then manage the process from start to finish. This workshop is funded by European Regional Development Fund (ERDF) and there is no cost to eligible SME's taking part in this programme. There is a small amount of paperwork required to assess eligibility and evidence actions and outcomes.


Location
GTG Training, Bearing Drive, Wednesfield, Wolverhampton WV11 3SZ