123insight MRP Evaluation Workshops
---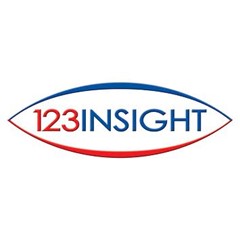 In Summary
1st August 2019
|
10:00 to 12:30
An information-packed 2½ hour workshop to hear about a unique award-winning MRP/ERP system for any type or size of manufacturing business
Add To Calendar
In Detail
123insight offers a unique award-winning MRP/ERP system for any type or size of manufacturing business and offers an information-packed 2½ hour workshop for you to personally experience its powerful software package.
It offers you total visibility over your manufacturing business and can cover its cost in a matter of weeks.
At this interactive morning event, you will see for yourself how this tried and tested system has helped hundreds of UK manufacturers with astounding results and fast returns on investment.
You will see case studies of companies in your sector, and be part of a "test drive" that shows you the versatility of a single system that totally replaces the need for buying module after module of expensive software, tying you into ongoing consultancy expense.
The event will give you an invaluable introduction to improving any of the following:-
Cashflow
Profitability
Productivity
Delivery times
Component/material availability
Traceability
Quality control
Capacity planning
Automated electronic processes
Working capital requirements
Sales/CRM Managing your client base Real-time views of production Instant cost analysis
Wastage reduction
Supplier pricing
Costs/overheads
ISO Accreditations
Who should attend?
Any Company Director, including Managing, Sales, Manufacturing, Financial Directors, plus Manufacturing, Operations, Works, Production, Materials, IT/Systems and Purchasing Managers, or anyone involved in improving manufacturing efficiencies.
Complimentary refreshments and lunch will be provided.
Format is:
09:30am Arrival (with tea, coffee and biscuits)
10:00am Start
11:15am Coffee Break with Q&A
11:30am More software demonstrations and information
12:45am Lunch with plenty of opportunity for Q&A
Location
Wolverhampton Business Solutions Centre, Wolverhampton Science Park, Wolverhampton, WV10 9RU